New Services Coming to Bacloud USA data center
Because our expansion to the United States was met with such a great success that it exceeded all of our expectations, we've decided to bring two additional services to Bacloud USA servers: cPanel hosting and OpenVZ SSD VPS. cPanel Hosting As its name suggests, our cPanel hosting revolves around the web hosting control panel of the same ... Read More »
1st Jul 2019
Bacloud data center speed improvement to Asia, Test results.
We got announced, that our International network service provider RETN announces a significant upgrade of its Eurasian network running through Kazakhstan – TRANSKZ. "TRANSKZ is a unique cable system developed and operated by RETN, and the first true alternative to existing subsea cable systems connecting Europe and Asia. Launched in 2016, ... Read More »
27th Jun 2019
Intel CPU Generations and the Technology Behind Them
    Every time Intel announces a new CPU generation, tech enthusiasts around the world rejoice, looking forward to increased performance, lower power consumption, and cutting-edge features. But despite all the attention new CPU generations receive, most people don't know how new generations differ from old generations, and this article is ... Read More »
3rd Jun 2019
VPS Server Versus Dedicated Server - Which is better?
  The chances are that you have a website and are looking for the best way how to improve its performance. After doing some research, you've probably stumbled upon VPS and dedicated servers but are not sure which of these two hosting options is better for you. In this article, we explain everything you need to know about VPS and dedicated ... Read More »
20th May 2019
Intel CPU Generations Explained
Choosing the right CPU for the job is critical, but that's easier said than done because of how confusing CPU generations can be. In this article, we explain the differences between the most common CPU generations from Intel, the largest CPU manufacturer in the world. Intel Core Processor Intel Core is a line of workstation-oriented CPUs ... Read More »
9th Apr 2019

Colocation and Its Many Advantages vs. In-House Data Center
    Today, businesses of all sizes must make the right decision for their data center in order to create a solid, dependable IT foundation for future growth. According to statistics, businesses are increasingly attracted to data center colocation services, which are set to reach a valuation of $47.34 billion by 2023, up from $25.52 billion ... Read More »
21st Mar 2019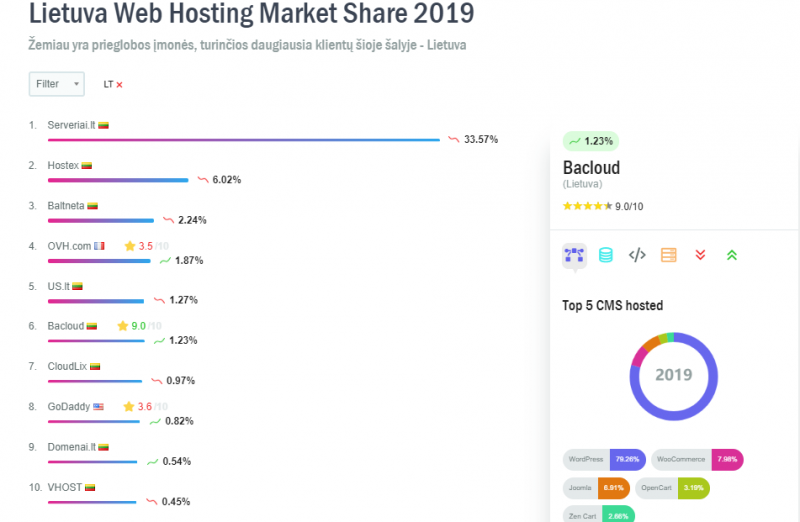 Bacloud tikisi įsitvirtinti tarp Top3 tiekėjų Lietuvos hostingo rinkoje
          UAB "Informacinės sistemos ir technologijos", valdanti prekinį ženklą "Bacloud" auga septinmyliais žingsniais. Pagal paskutinius nepriklausomo portalo HostAdvice duomenis, per nepilnus 2 metus kompanija iš 23 vietos pakilo į 6 pagal tarp populiariausių hostingo tiekėjų Lietuvoje. Lanksčios paslaugos, teisingai ... Read More »
5th Mar 2019

Announcing Windows Server 2019 with Bacloud dedicated servers and VPS
  Bacloud data center now supports Microsoft Windows Server 2019, providing customers with an easy and flexible way to get up and running with the latest version of Windows Server. Windows Server 2019 is available with dedicated servers and virtual dedicated services ( VPS ) in Europe/Lithuania and USA/Chicago locations.   What's new ... Read More »
16th Feb 2019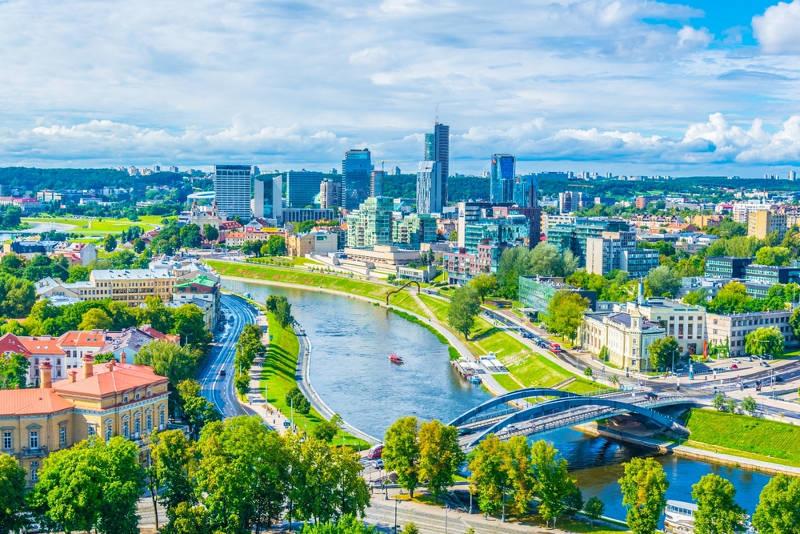 Lithuania: The Best Place in Europe to Host Websites
There's no doubt that the United States is the world leader when it comes to internet technology, but the country's internet connection is abysmal, except for a handful of large cities. What's more, the United States is separated by oceans both from Europe and Asia, which creates major latency issues. To find a country with lightning-fast ... Read More »
12th Feb 2019

OpenVZ Versus KVM: Understanding the Difference
Virtualization has come a long way since its early days, making it possible to break down a single physical server into multiple smaller virtual private servers (VPS).  Businesses and individual users alike are switching to virtualization to reap its numerous benefits, which include reduced operating costs, minimized downtime, and increased ... Read More »
29th Jan 2019