BaCloud colocation in Baltic states keeping our clients online and profitable. Our facilities are built to ensure our clients get the redundant network they want with the highest level of security they need. Whether you're looking to host your full IT infrastructure or a single server for offsite backup, our data centers is sure to provide you with the protection and connection you need. All collocated equipment will be connected to the port speed 10Gbps SPF+.
Siūlomi kolokacijos planai
Features:
Port speed: 10 Gbps SPF+
Internet speed: 1Gbps
IP: IPv4 - /29, IPv6 - /64
Power outlets: 1 per Unit
Remote hands incl.
1 hour/month
Remote hands incl.
1,5 hour/month
Remote hands incl.
1,5 hour/month
Remote hands incl.
2 hour/month
Remote hands incl.
3 hour/month
Note:
servers have to be rackable with all mounting components and IPMI capable. Remote hands price: 50 euro/hour.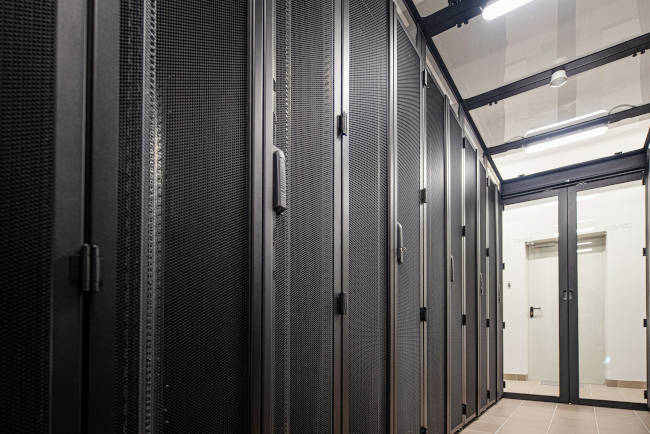 Features:
Free reboots
Button Pushing
Screen Readouts
External Device Attachment/Movement (CDROM,KVMIP,Adapters,etc)
IP-KVM-On-Demand
Hot-Swap HDD Replacements / Additions
Hot/Cold Swappable PSUs
Initial Server Racking and Initial Cabinet Wiring Labor (client must provide)
Need collocation hardware? It's available for Purchase on request
To make your colocation installation as simple as possible, we offer range of servers, firewalls, switches, and more available for purchase at BaCloud data center. Throughout our 15 years of experience in the Web hosting industry, we can offer best pricing, as well as expert recommendations on the equipment that will give you the greatest performance and longevity. Why ship delicate or heavy hardware when you can purchase it at Bacloud's data center?
Contact sales team for prices, specifications and delivery times.
CHAT NOW