Sending Bitcoin is now more expensive than ever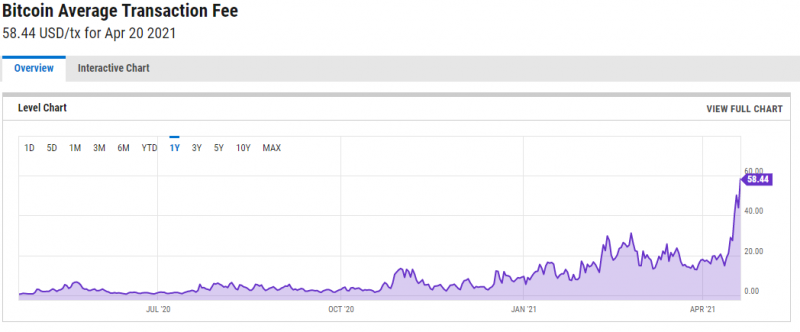 Bitcoin transaction fees (Ycharts)
On April 20, Bitcoin network fees touched an all-time high according to a number of transaction fee aggregators. The average bitcoin transaction fee is approximately $58.44 and the median fee is around $26 USD per transfer.
This congestion issue has been compounded by a drop off in mining power, caused by an explosion and flooding at coal mines in regions of China that host a large number of Bitcoin mining outfits. With coal-powered plants unable to supply some major mining operations, the collective power of miners on the Bitcoin network dropped by somewhere in the region of 25-30%. Traditionally, blocks of transactions are processed roughly every ten minutes, but the high mining difficulty and low network hashrate mean some blocks are taking an hour or more to be digested, which is unprecedented.
How it affects Bacloud customers?
We discovered many confirming transactions just stuck, as miners were not able to confirm those transactions fast. Some of the clients' service costs less than a transaction fee and it really impacts our current and potential customers.
We recommend changing the payment cycle and pay in advance ( we have 3, 6 months, and annually payment in advance options ). Our sales team can change the payment cycle anytime and it may save lots of transaction fees every month.
The easiest way to reach the sales support team is to create a ticket and it will be answered shortly. The sales team replies to tickets 7 days a week and will help to find the best solution for our clients, who pay for services with cryptocurrencies.
Friday, April 23, 2021