Bacloud Features Unmatched New Design For Ease of Browsing
Thursday, January 19, 2023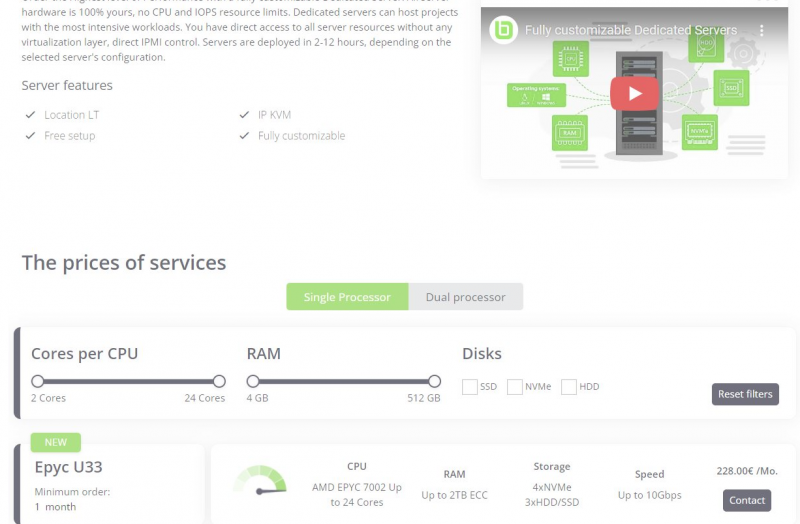 Finding a home for your online business is the first and one of the most essential steps to establishing a long-term business. Therefore, finding a web hosting service that caters to all your needs is essential. The only way users can judge the integrity and value of a website is through their web design. 
For this reason, Bacloud has revamped its web page design to ensure the utmost clarity to its users so they can seamlessly search for what they are looking for. To find out all that's new with Bacloud, keep reading to find out the new experience that Bacloud has in store for you!
Responsive Design
Bacloud has recently refurbished its web page with a more responsive design so that no client looking to avail of its services has to go through lagging or increased wait times to get what they want. This way, users with any kind of screen size or resolution can access web content without any delays. Thus, users can enjoy saved time, less effort, and resources.
Upgraded Filters
New product filters have also been added to your trusted web hosting services. They direct users to the desired areas they wish to browse and enable them to shortlist services according to their parameters.
Power Meter
There are numerous services on display on the Bacloud webpage. How can a user pick the best services out there? Bacloud has provided the solution to this by adding power meters to their single and dual processor services. This makes the comparison between facilities more convenient and allows users to make the right buying decisions the first time around.
Product Movies
Have you ever come across a product or service you have never heard about before? Sometimes a product description isn't enough to inform users about the functions and key details of a product. Thus, Bacloud has uploaded introductory product videos on the web page of each product so users can become familiar with the basics of a product and see exactly how it can be used, among other details. As a result, users will no longer regret making impulse decisions.
Redesigned Registration Page
In times like these, when everyone is in a hurry, extensive registration pages rub users the wrong way. Thus, they move to the following best website, and the original webpage loses its valuable customers. In order to retain the maximum number of customers and save their users from mundane log-in processes, Bacloud now flaunts a redesigned registration page.
Advanced Client Zone Design
With providing added convenience for its customers as its prime focus, Bacloud has also released a more advanced client zone design on its website. As a result, clients can effortlessly browse the services they seek with a clear understanding of how each service can benefit them. It also saves users' log-in information, so the next time they get on BaCloud, they wouldn't have to re-enter any information.
Other Features
Keep your fingers open, for the count is not finished yet. Bacloud introduces many more additional features for its web page. Each new improvement is planned and executed, keeping the ease of customers in mind. Go shopping at Bacloud today and brace yourself to be blown away by their all-new user experience.
« Back