Bacloud Accepts Google Pay and Apple Pay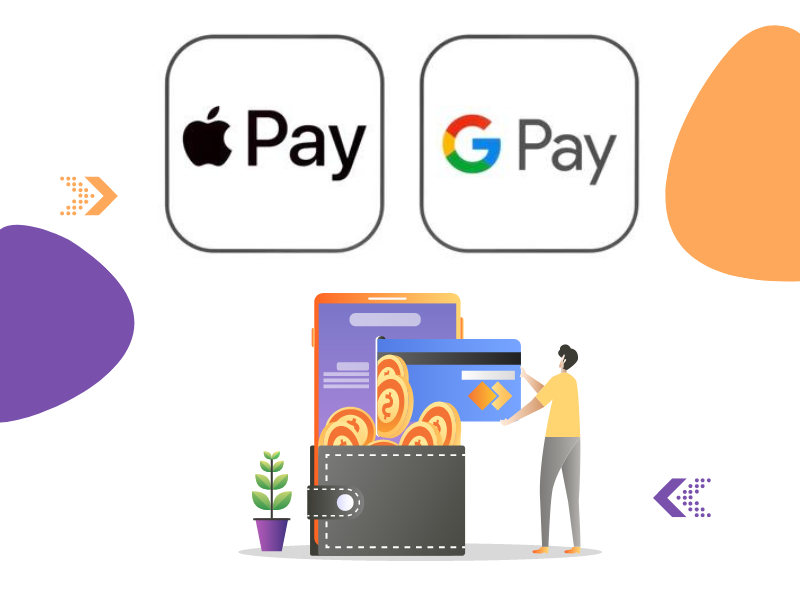 With the promise of bringing innovation to our customers in every aspect, we are pleased to announce that we are now accepting payments through Google Pay and Apple Pay. In a world full of innovations, we have to move at a pace fast enough where we can get the due comfort we deserve, and by bringing new payment options such as Google Pay and Apple Pay, we try to keep up with this demand.
You can subscribe to our services that you need with the help of Apple Pay as well as Google Pay, so users of both Android and Apple can take advantage of it. The vision behind it is to enable more people and businesses to have good access to BaCloud services without any hindrance involved.
How Can Google Pay and Apple Pay Help Our Customers?
We aim to further enhance our customers' experience with the help of Apple Pay and Google Pay by enabling frictionless card payments, eliminating any kind of demand to actually have to type the card in a repeated manner. However, if you are using an Apple account or Google Account with a wallet, you will only need to choose the payment option and then select the latest linked sources for payment, and that's pretty much it. On a lot of devices, you are able to utilize Touch ID in order to authorize an additional layer of security.
We also care about the confidentiality rights of our customers, considering that we have partnered with Stripe.com, a secure platform targeted to provide safe and secure transfers through Apple Pay and Google Pay. So, if you aim to make a payment using these methods for our services, all you need to do is go to the website www.stripe.com and follow the procedure listed above.
Another thing you would need to know about using Google Pay or Apple Pay as your payment options here is that you can use them for either recurring payments or one-time payments. So, let's say you have been subscribing to a payment plan for a year, and you want the payment to get straight from your Apple Wallet to the service provider. To make the payment, you can use Apple Pay and choose the one-time payment offer. As an alternate, you can also go for recurrent payment plans considering you want a service for a temporary time or you have yet to decide how you are going to go about a service being provided by us.
We Choose the Best for You
Apple Pay and Google Pay are among the many features we are bringing to our center with the aim of improving customer support. We rest assured that our objectives are always about bringing the best customer facilities. With a cohesive relationship between the customers and providers, we are hopeful of creating a win-win situation where we all succeed. We are always happy to bring in more ideas; for that, do let us know how we can improve your experience because we are all about that! 
Friday, June 10, 2022