A New Ubuntu 22.04 released; What's new?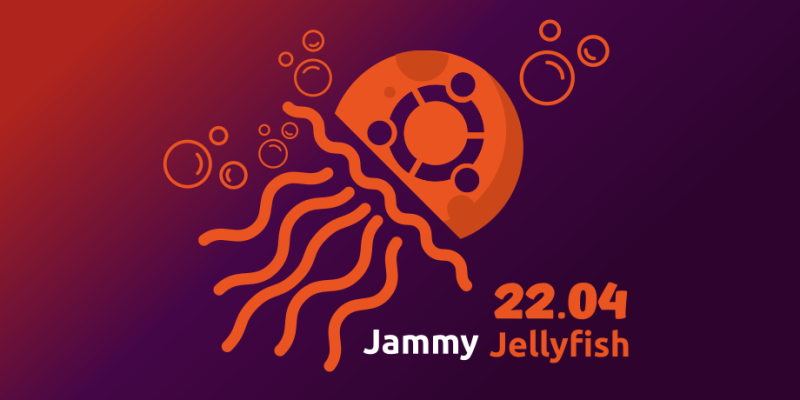 The release date for Ubuntu 22.04 is set for April 21, 2022. This is an LTS (long-term support) release, which Canonical only releases every two years and continues to maintain for another five.
The kernel version 5.15 will be included in Ubuntu 22.04. This is one of the most recent kernel versions available, however, it has been thoroughly tested to provide a stable system for Ubuntu 22.04 users.
The new release includes all of the enhancements from Ubuntu 22.04, including kernel 5.16.19 (which will be constantly updated), as well as some new features, such as the ability to turn off automatic updates and instead receive a weekly notification to reduce distractions.
Basics about the Ubuntu 22.04
Ubuntu is based on Debian (another GNU/Linux distribution), which means it "builds on Debian's architecture and infrastructure and collaborates extensively with Debian developers," according to Ubuntu's website.
Ubuntu also releases OS updates in between LTS releases; the most recent is 21.04 (Hirsute Hippo), with Impish Indri (21.10) scheduled for October 2021. The 21.04 release has a nine-month support period; if you require a longer support period, you should stick with Ubuntu 20.04.
Ubuntu requires a processor speed of at least 2GHz dual-core, 4GB of system memory (RAM), 25GB of free hard drive space, a DVD drive or a USB port for the installer media, and internet access (in most cases). This is a slight modification to the 18.04 release, which required only 2GB of RAM. You can experiment with lighter versions of the OS (dubbed flavors), which I discuss in greater detail later. In any case, these requirements are reasonable, and Ubuntu should run flawlessly on even the most basic machines.
Ubuntu includes thousands of pieces of software, beginning with the Linux kernel version 5.4 and GNOME 3.28, and covering every standard desktop application, from word processing and spreadsheets to internet access, web server software, email software, programming languages, and tools.
Major features of

Ubuntu 22.04 LTS
Significant characteristics include the following:
1. Yaru theme has been updated to include light/dark switching.
2. GNOME 3.6 includes a redesigned lock screen, system menu, and app folders.
3. 5.4 Linux Kernel
4. ZFS 0.8.3 support
5. Support for WireGuard VPN is built-in.
6. Increased boot speed by altering the default kernel compression algorithm
7. GSM modems are supported by Netplan via the Network Manager.
8. Python 3 is installed by default.
WireGuard supported
Ubuntu's developers have decided to include the WireGuard VPN service in version 22.04. This new feature was originally scheduled for kernel 5.6, and with Focal Fossa shipping with kernel 5.4, WireGuard support was expected to be delayed.
Not so quickly. Rather than waiting for the 5.6 kernel, the developers have decided to incorporate WireGuard into the 5.4 kernel and include it in 22.04. This makes perfect sense, as the WireGuard VPN recently passed the 1.0 milestone, indicating that it has officially exited beta.
As you can see, WireGuard is now listed in the Universe repository, which means that even if it was not included in the release, it would be available for installation without requiring the addition of a third-party repository.
Additional default theme variations
Canonical is once again experimenting with themes. Ubuntu 19.10 introduced a dark version of the default Yaru theme. Ubuntu 22.04 extends the default Yaru theme to three variants: Light, Dark, and Standard. To switch between the default theme variants, you do not even need to install GNOME Tweaks. This is a built-in feature of the Settings application.
Fractional weighting
Ubuntu now includes support for fractional scaling. If you've ever felt that icons at 100% looked too small and slightly too large at 200%, you can take advantage of fractional scaling. When enabled, the scaling can be set to 125, 150, 175 or 200.
Amazon app, and Python 2 
For the last eight years or so, Ubuntu has come pre-installed with an Amazon app. This so-called Amazon app did nothing more than open the Amazon website for your country (if one exists) in a web browser via an affiliate link provided by Ubuntu. Ubuntu 22.04 no longer includes the Amazon shopping app.
Kernel 5.4 Ubuntu
This release improves upon previous Ubuntu releases' kernel lockdown mode. Lockdown is a critical Linux security module that strengthens the partition between the root user and the kernel by denying root access to various kernel functions. Kernel lockdown can be configured at runtime, during bootup, or during development.
Additionally, a new haltpoll cpuidle driver and corresponding governor significantly improve performance by allowing remote vCPUs to perform guest-side polling for a specified duration before halting. Finally, blk-iocost, a new I/O cgroup controller, provides more precise I/O cost calculations.
Ubuntu Security and Updates
Maintaining an up-to-date system is critical; on Ubuntu, this is accomplished via the Software and Updates application. Here you'll find system updates, driver downloads, the option to download prerelease updates, as well as Livepatch. Canonical's Livepatch service (which requires you to create an Ubuntu One account) is where you go to enable automatic security updates. Ideally, this would be enabled by default and wouldn't require you to sign in with an account.
Ubuntu Application Management
One barrier to using Ubuntu for users coming from other operating systems is that installing and uninstalling applications is not as simple or intuitive as it is on other operating systems. To begin, there are several methods for installing and uninstalling applications: through the Ubuntu Software application downloading .deb packages and through the Terminal.
The simplest method is by far to use the Ubuntu Software application. This app is theoretically equivalent to the Microsoft Store and macOS App Store but contains fewer high-profile applications (I discuss the lackluster third-party application support in the next section). You can download apps from a variety of categories here, including Art and Design; Development; and Entertainment.
Ubuntu 22.04 Download Focal Fossa
If you're worried about a daily build, you can download it easily. It is nearly identical to the final ISO. From there, you can download and install it. Maintaining an updated system will keep you at the same level as the final stable release.
New Ubuntu 22.04 is available with all Bacloud dedicated servers. We will announce Ubuntu 22.04 availability with VPS servers soon.
Friday, April 29, 2022