Why you should never buy Email Marketing lists - Bacloud Tips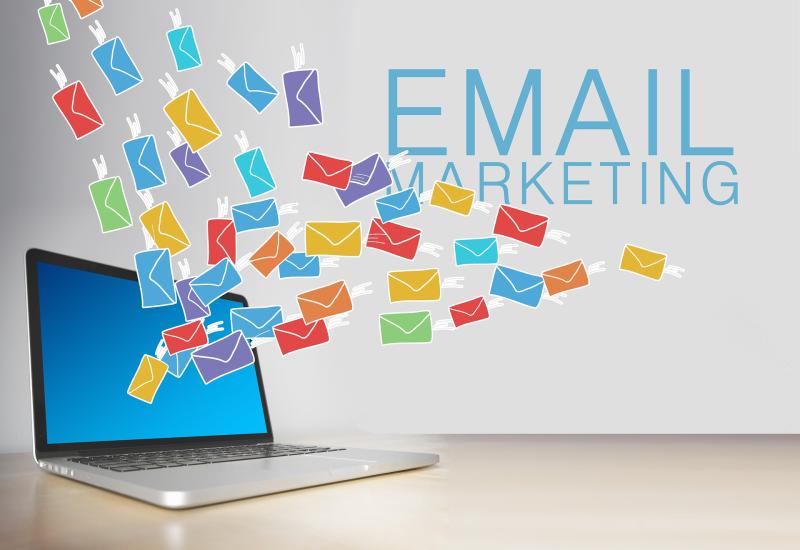 Are you planning to buy Email marketing lists? It sounds like a good plan, but it is not. Buying an Email list is the fastest shortcut to achieving your goal, but this idea won't work for a long time. Want to know why? Continue reading Bacloud's blog as we have explained everything regarding Email Marketing lists and why you shouldn't buy them.
Many marketers think that purchasing an Email Marketing list will save time as they don't have to create the list organically. This is definitely not good because fake emails will ruin your reputation, and you will even have to face various issues, such as your response rate will go down; people won't read your emails, and much more.
Reasons Why You Shouldn't Buy Email Lists
As mentioned above, purchasing Email Marketing lists can ruin your business reputation and money. No matter how big your business is, buying an email list can damage it within no time. Plus, you won't be able to attract new customers, which means you won't be able to compete with others. Below, we have mentioned different reasons why purchasing email lists is not good.
The main reason why you shouldn't purchase email lists is that they are not available in good quality. Yes, you read it correctly. There are chances that you might get missing or wrong data, or the information that you are provided is out-of-date. What's more, this is against the CAN-SPAM Act. That means you might get into trouble if you buy them. On the other hand, you will be given random names of not registered people, which can definitely ruin your business reputation.
Purchasing the Email Marketing list is against the data protection law. So, if you go against the rules, you might have to pay $16000 per email, which is definitely a huge amount. Different countries have different rules so buying them will create big trouble for you.
You will be marked as Spam.
Your campaigns will be blocked, or your mails will be sent to spam in the future. For some reason, people get annoyed by your emails; they have the option to mark them as spam. If you plan to create your organic emails in the future, it will be a waste of time because these emails won't get through customers' inboxes. Furthermore, different applications have been created now which can easily detect fake emails and inactive accounts, so it will not be difficult for people to find out the false emails.
In addition, if your emails contain the same content and are sent from the same company, people will unsubscribe you and will not read your emails.
Have you thought of getting emails from a company that is not famous? That is the main drawback of buying Email Marketing lists because fake emails don't have quality content which can annoy people. Plus, those contents don't have valuable information, so people will not be interested in reading them.
On the other hand, if you force people to read your emails, it can easily decrease their interest, and it can have a bad impact on your business.
You will End Up Having Low Engagement Rate
When it comes to Email Marketing, it is important that your engagement rate is high. That is the reason many marketers focus on having a high engagement rate. In order to make it high, you have to convince readers to open the emails, and for that, you have to add original and engaging data.
Therefore, when you purchase Email Marketing lists, they have unrelated data which is not even relevant to your products. That means people will not read or click your products which will result in fewer sales, and you will not get the results that you were expecting in the emails.
Email Service Provider will Close your Account
Many users complain about closing accounts from Email Service Providers, and it is possible because users sending false emails will result in a permanent ban of the accounts. For example, Bacloud does not allow any kind of email marketing from services, as it causes IP blacklisting and many spam complaints. On the other hand, if you send fake emails, your service provider can easily take legal action against you and will block all your future emails. That is why you shouldn't be using fake Email lists, as it is against their service agreement. Besides, it is also mentioned in their rules that you can't use fake emails or send them as it violates their rules. Therefore, whenever you send false emails, don't forget that your account will be blocked by the Email Service Provider.
What You Should Do Instead? Tips for Beginners
We have discussed all the possible reasons why you shouldn't buy email lists. Now, we will guide you on what you can do instead. Here are some tips for beginners which are 100% safer to use
The first tip is your content. If you have good content, you can easily engage your readers. Plus, people will click your emails and open your products. In order to engage your subscribers, add interesting and correct information about your business. That will also increase your sales and help you get more subscribers.
You can start with creating unique articles, videos, and much more. Make sure not to repeat things that your competitors are already providing. Also, provide something interesting in the emails, such as asking questions from the people.
Monitor Your Email Marketing List
After creating good content, you have to first monitor your Email Marketing list. If your emails are not getting a high engagement rate, check the main issue behind it and try to improve it. You can also hire someone who can regularly check your email lists. Furthermore, remove those people who don't read or interact with your campaigns. In this way, you can also improve your Email listing. Add a CTA Button
The last tip we have for you is to add a CTA button. This will help you get more users and sales. If you want people to learn about your product, adding a call to action button, in the end, will definitely help you.
Antradienis, Gruodžio 21, 2021