Colocation and Its Many Advantages vs. In-House Data Center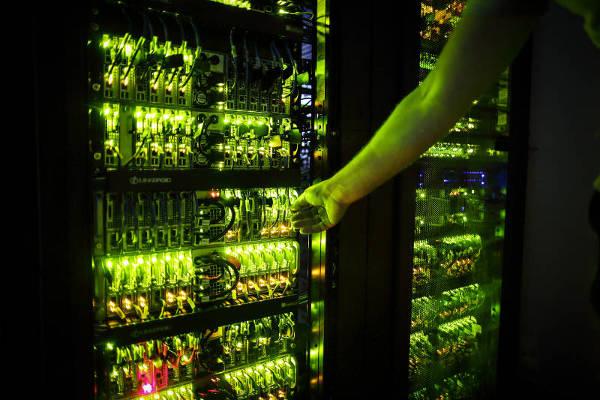 Today, businesses of all sizes must make the right decision for their data center in order to create a solid, dependable IT foundation for future growth.
According to statistics, businesses are increasingly attracted to data center colocation services, which are set to reach a valuation of $47.34 billion by 2023, up from $25.52 billion in 2017. The impressive growth of the global data center colocation market seems hardly surprising to those who are familiar with colocation services and their many advantages over in-house data centers.
What Is Colocation?
Colocation is the practice of renting server space at a third-party provider's data center. It's a popular alternative to keeping servers in-house, in offices, basements, and homes. In addition to providing the physical space for servers and other equipment, a collocation provider also takes care of networking, power, cooling, physical security, and other critical infrastructural components.
All reliable providers of colocation services offer network, power, and cooling redundancy, high levels of physical security with around-the-clock surveillance and biometric authorization, as well as guaranteed compliance with stringent regulations.
Colocation services are typically purchased by rack units, which are units of measure used as a measurement of the overall height of 19-inch and 23-inch rack frames, with a typical full-size rack being 42U.
What Are the Advantages?
Colocation services offer many advantages over in-house data centers because they can leverage economies of scale to reduce costs and complexity.
Reduced costs: Because colocation services benefit from economies of scale, they provide access to best-in-class infrastructure at a minimum cost. They have the leverage to negotiate better prices, and their customers are those who benefit from them.

Redundancy: The providers of colocation services have the resources to provide fully redundant internet and power connections to maximize uptime. Redundant HVAC systems are also common, helping increase reliability.

Disaster recovery: One of the main problems with in-house data centers is the fact that they leave businesses vulnerable to natural disasters. Colocation services allow businesses to place their servers in a different geographical location,

Flexibility: Technology is progressing at an unstoppable pace, and many businesses find it difficult to plan their IT infrastructure for the future. Colocation services make it easy to flexibly adjust to changing market demands and always have the right amount of resources for the job.

Physical security: The importance of the physical attack surface is often underestimated when it comes to cybersecurity, but the fact remains that physical attacks represent roughly 14 percent of all network security attacks. Colocation services offer high-end physical security at prices anyone can afford.
How Can I Get Started?
Not all colocation services are created equal. Some don't have the experience and resources to deliver the promised performance, availability, and customer support, which is why it's always best to choose a colocation service provider that has been around for a long time and has many satisfied customers willing to recommend it.
Bacloud.com has been around since 2005, quickly emerging as one of the best colocation providers in Europe. Whether you're looking to migrate your IT infrastructure to a third-party provider's data center or you just want a single server to improve your disaster recovery capacities, Bacloud.com is always the right choice.
Thursday, March 21, 2019