Lithuania: The Best Place in Europe to Host Websites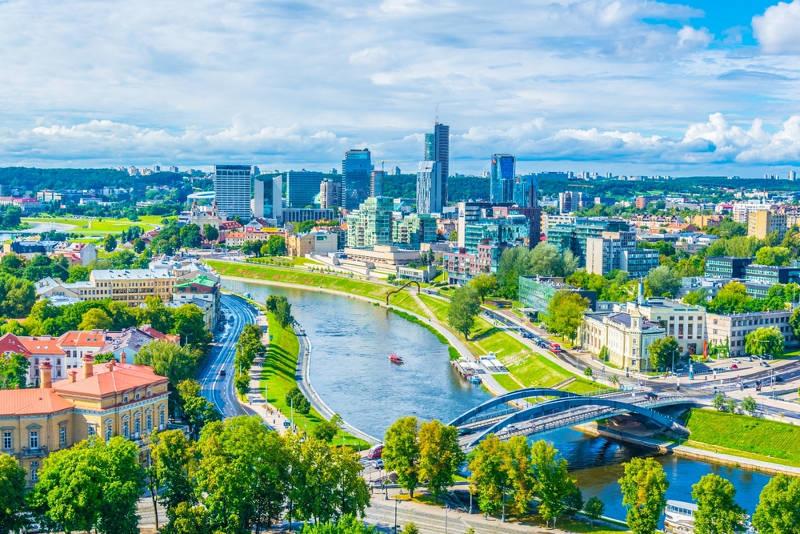 There's no doubt that the United States is the world leader when it comes to internet technology, but the country's internet connection is abysmal, except for a handful of large cities. What's more, the United States is separated by oceans both from Europe and Asia, which creates major latency issues.
To find a country with lightning-fast internet and proximity to all European countries as well as Russia and Asia, you better head to Lithuania, the southernmost of Europe's Baltic states, bordered by Poland to the south, Latvia to the north, Belarus to the east and south, and the Kaliningrad Region to the southwest.
No. 1 in Fiber-Optic Internet Penetration
Fiber-optic internet is often described as the future of broadband because it can easily reach gigabit speeds over long distances and with excellent reliability. In Lithuania, the number of fiber-optic internet users reached 34.6 percent, which is by far the best result among the 28 EU member states, according to a study conducted at the end of 2014.
According to the Worldwide Broadband Speed League 2018 report, which is based on over 163 million speed tests in 200 countries collected over the course of 2018, the average connection speed in Lithuania is 27.17 Mbps. This is an excellent result considering that the average global broadband speed measured during the period from 30 May 2017 to 29 May 2018 was just 9.10 Mbps.
Fastest Public Wi-Fi and No Government Restrictions
Apart from having the densest fiber-optic internet network of all EU member states, Lithuania also ranks as the number one for fastest public Wi-Fi, measured by average download speeds in megabytes per second by Ooma, an American publicly traded consumer telecommunications company based in the Silicon Valley. According to Ooma's findings, the speed in Lithuania averages 15.4 Mbps. The United States, for example, occupies the 20th place on the list, averaging only 6.89 Mbps.
Lithuania is widely known for having no government restrictions on access to the internet, and free expression of views online is encouraged, although authorities do prosecute people for inciting hatred or publishing illegal material.
All this and more makes Lithuania the best place in Europe to host websites, which is why we at Bacloud.com have selected it as one of our locations. Lithuania's enviable internet connection allows us to provide a range of hosting solutions that improve productivity, increase profitability, and empower our customers to achieve their goals.
Tuesday, February 12, 2019