Introducing Linux Debian 12: Unveiling the Exciting New Features
Penktadienis, Birželio 16, 2023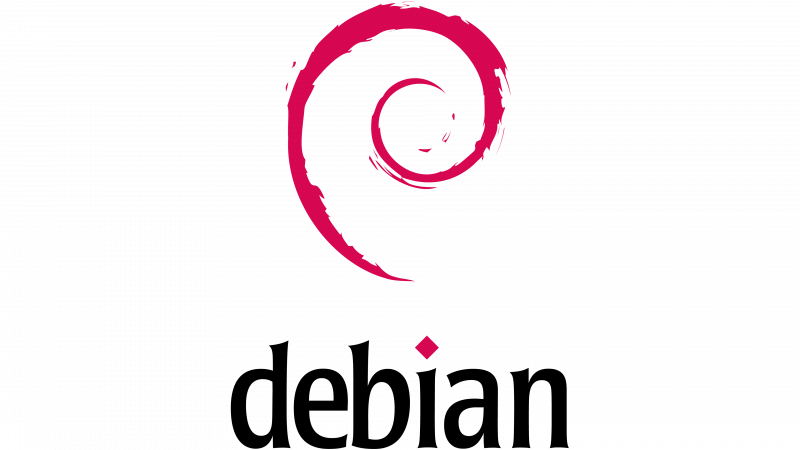 Linux Debian, one of the most popular and respected Linux distributions, has recently released its latest version, Debian 12. Packed with new features and improvements, Debian 12 offers a range of enhancements for users, administrators, and developers alike. In this blog post, we will explore the key highlights of Debian 12 and discuss what's new in this eagerly anticipated release.
Updated Software Versions:
1.1. Linux Kernel 5.10:
Debian 12 includes the latest Linux kernel version 5.10, bringing significant performance improvements, enhanced hardware support, and increased compatibility. The updated kernel ensures optimized resource utilization, improved system responsiveness, and better scalability, making it an ideal choice for data centers and enterprise environments.
1.2. GNOME 3.38:
The default desktop environment in Debian 12 is GNOME, and it comes with the latest version, GNOME 3.38. With its refined user interface, improved performance, and enhanced application management, GNOME 3.38 offers a seamless and visually pleasing desktop experience. Users will appreciate the updated applications, better multi-monitor support, and improved power management features.
1.3. KDE Plasma 5.20:
For those who prefer the KDE desktop environment, Debian 12 offers KDE Plasma 5.20. With its modern and customizable interface, KDE Plasma provides a powerful and feature-rich desktop experience. Users can enjoy improved system performance, a revamped system tray, and enhanced support for Wayland, ensuring a smooth and efficient workflow.
Advanced Security Features:
2.1. AppArmor 3:
Debian 12 introduces AppArmor 3, the latest version of the powerful Mandatory Access Control (MAC) system. AppArmor provides an extra layer of security by restricting the behavior of applications and enforcing access controls. With AppArmor 3, users can have greater control over application security, mitigating the risk of unauthorized access or malicious activities.
2.2. Secure Boot Support:
Security is a primary concern for any operating system, and Debian 12 addresses this with improved support for Secure Boot. Secure Boot ensures that the system boots with verified and authenticated firmware, protecting against boot-time malware and unauthorized modifications. This feature adds a layer of security, instilling confidence in the integrity of the system.
Streamlined Installation Process:
Debian 12 introduces a streamlined and user-friendly installation process. The installer has undergone improvements to make it more intuitive, efficient, and user-friendly. With clearer instructions, improved hardware detection, and a simplified partitioning tool, users will find the installation process smoother and faster, ensuring a hassle-free setup experience.
Comprehensive Software Ecosystem:
Debian has a vast software repository, and Debian 12 continues this tradition by offering an extensive selection of applications, tools, and libraries. Whether you are looking to deploy web servers, database management systems, virtualization platforms, or development frameworks, Debian 12's software ecosystem has you covered. The vast array of software options ensures flexibility and empowers users to customize their systems to suit their specific needs.
Conclusion:
Linux Debian 12 brings a host of new features, improved software versions, and enhanced security measures. With updated software versions like the Linux kernel 5.10, GNOME 3.38, and KDE Plasma 5.20, users can enjoy improved performance and a more polished desktop experience. The introduction of AppArmor 3 and enhanced Secure Boot support reinforces the security of the operating system, providing users with peace of mind. Debian 12's streamlined installation process and comprehensive software ecosystem further enhance its appeal.
Whether you are a Linux enthusiast, a data center administrator, or a developer, Debian 12 offers a stable, secure, and feature-rich platform to meet your needs. Upgrade to Debian 12 and experience the latest innovations in the Linux ecosystem.
Debian 12 is available with Bacloud Dedicated servers, coming soon with VPS servers.
Full list of new software versions
Debian 12 bookworm includes numerous updated software packages (over 67% of all packages from the previous release), such as: 
Apache 2.4.57
BIND DNS Server 9.18
Cryptsetup 2.6
Dovecot MTA 2.3.19
Emacs 28.2
Exim (default email server) 4.96
GIMP 2.10.34
GNU Compiler Collection 12.2
GnuPG 2.2.40
Inkscape 1.2.2
The GNU C Library 2.36
lighthttpd 1.4.69
LibreOffice 7.4
Linux kernel 6.1 series
LLVM/Clang toolchain 13.0.1, 14.0 (default), and 15.0.6
MariaDB 10.11
Nginx 1.22
OpenJDK 17
OpenLDAP 2.5.13
OpenSSH 9.2p1
Perl 5.36
PHP 8.2
Postfix MTA 3.7
PostgreSQL 15
Python 3, 3.11.2
Rustc 1.63
Samba 4.17
systemd 252
Vim 9.0
« Atgal